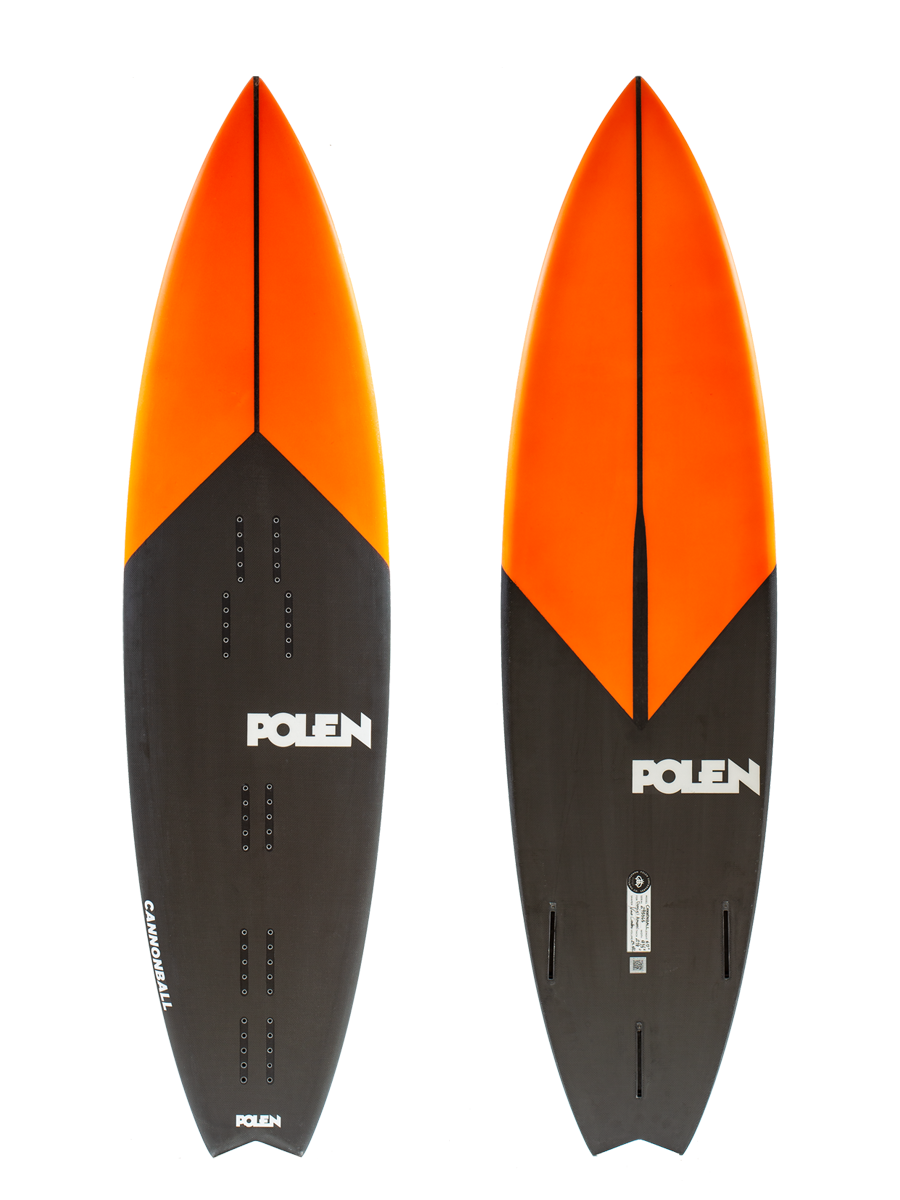 CANNONBALL
The Cannonball is an evolution of the board we made for Garret Macnamara in a partnership with Amorin Cork and Mercedes Benz back in 2014.
The tecnology we´re using now is a PU blank with a PVC or Wood stringer.
We laminate 2/3 of the board with carbon in the back part letting the other 1/3 flexible in the nose to absorve the impact of the wave wen it goes high speed.
The technology and design has been refined with our big wave surfers: Justine Dupont, Tony Laureano and João Guedes, ad the feedback it´s been amazing.
TAIL SHAPES:
RAILS: Low Rail
STANDARD / STOCK MEASURES
Base prices for white boards up to 6'3'', with 3 FCS or Futures plugs, all extras charged separately