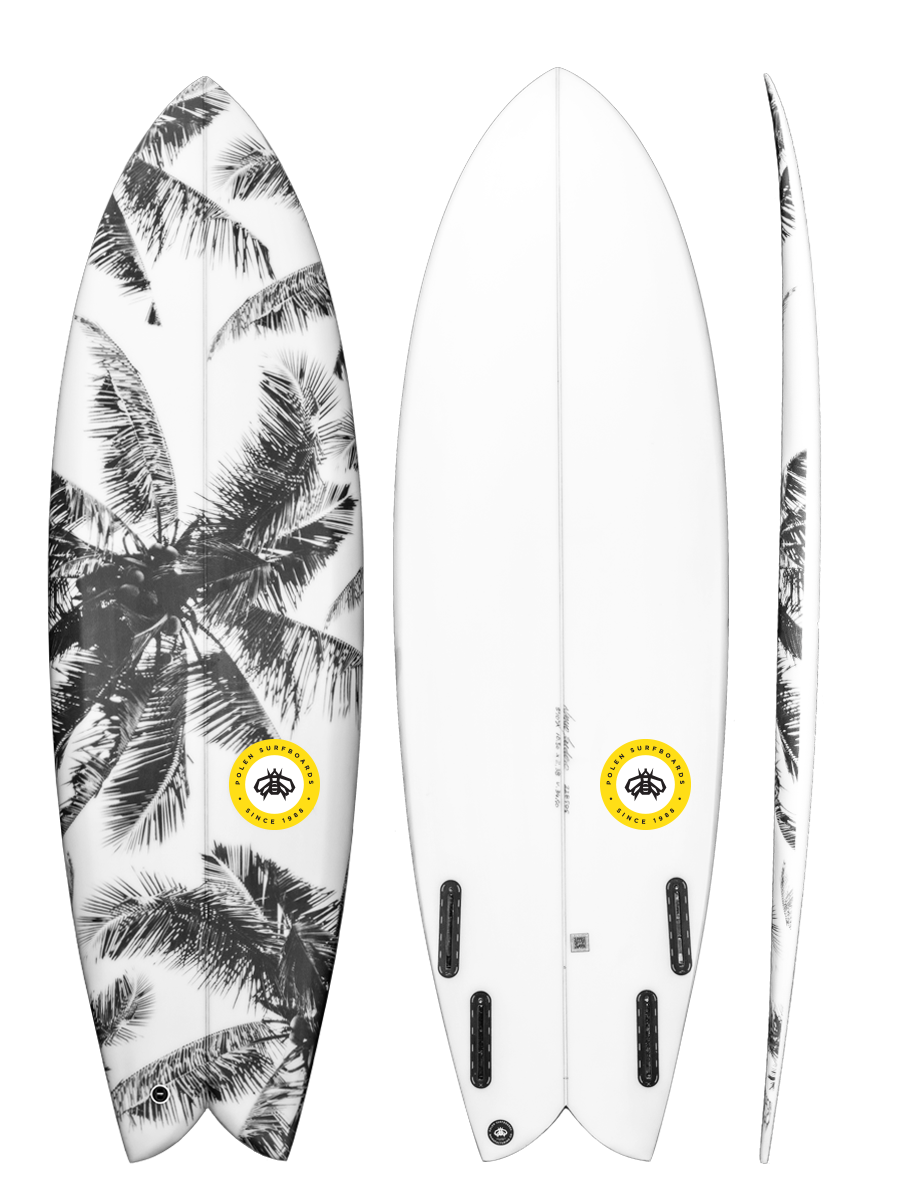 THRASHER
THRASHER - The Thrasher is inspired on a skateboard.
The deck is concave on the chest to double concave on the back foot, this will give you a lower center of gravity, better traction and make the board more responsive.
High but sharp rails, single to double to vee bottom gives this board tons of drive and projection on rail-to-rail surfing.
You can have it in 3 diferent tails Swallow Fish, Wing Swallow or round pin This is a fast, precise and easy to paddle board. Ideally you should get this board 2"-3" below your every day board. Perfect wave size: 0.5m to 1.5m
TAIL SHAPES:
RAILS: High Rail
LEVEL:
Beginner,
Beginner / Intermediate,
Intermediate,
Advanced
STANDARD / STOCK MEASURES
SIZE
WIDTH
THICKNESS
5'2"
19 5/8"
2 1/4"
order
5'4"
19 7/8"
2 5/16"
order
5'5"
20"
2 3/8"
buy now
5'6"
20 1/8"
2 3/8"
order
5'7"
20 1/4"
2 7/16"
order
5'8"
20 1/2"
2 7/16"
order
5'10"
20 3/4"
2 1/2"
order
6'2"
21 1/2"
2 3/4"
order
6'3"
21 1/2"
2 13/16"
order
Base prices for white boards up to 6'3'', with 3 FCS or Futures plugs, all extras charged separately