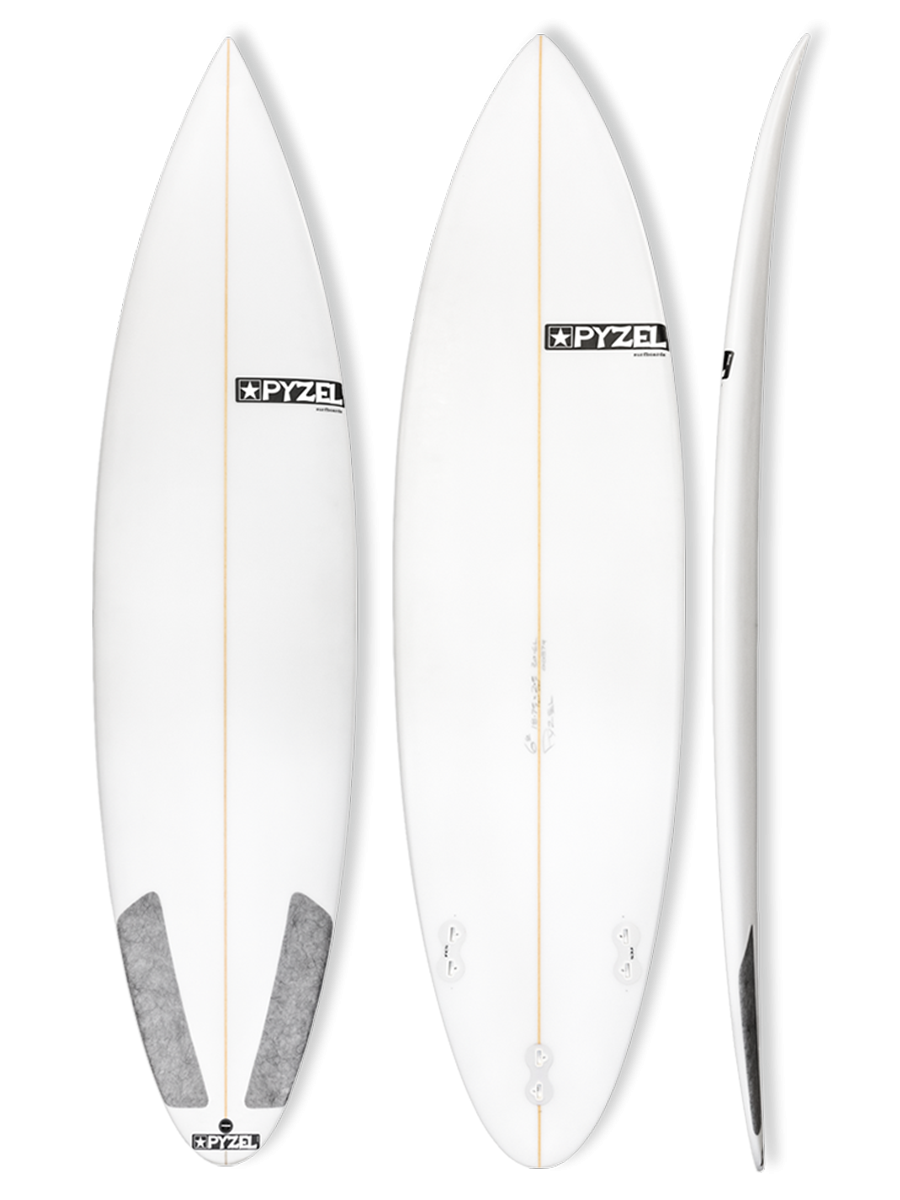 NEXT STEP
The Next Step up from your shortboard, this is a great board to have if you like to surf bigger waves than your shorty can handle, just down the road or on your dream surf trip. It surfs loose, like a shortboard, but has the extra paddle-power and hold you need in solid surf.
Proven worldwide by the worlds best surfers, at places like Pipeline, Mainland Mexico, Tahiti, Fiji and Western Australia.
We recommend that you go anywhere from 2" to 8" up from your shortboard, and add at least 1/8" of thickness (more as you go longer) to help get you in early.
It has a lot of rocker for making step drops, a touch of extra thickness through the nose for paddle power, and refined rails to give you control where you need it most, in the barrel.
go with the 5-fin option for maximum versatility.
This board is what you need if you want to go bigger!
TAIL SHAPES:
LEVEL:
Intermediate,
Advanced,
Competition
STANDARD / STOCK MEASURES
SIZE
WIDTH
THICKNESS
6'1"
18 5/8"
2 3/8"
order
6'2"
18 3/4"
2 7/16"
order
6'3"
18 7/8"
2 1/2"
order
6'4"
19"
2 1/2"
order
6'6"
19 1/4"
2 9/16"
order
6'7"
19 3/8"
2 5/8"
order
6'8"
19 1/2"
2 5/8"
order
6'10"
19 3/4"
2 3/4"
order
7'0"
20"
2 7/8"
order
Base prices for white boards up to 6'3'', with 3 FCS or Futures plugs, all extras charged separately