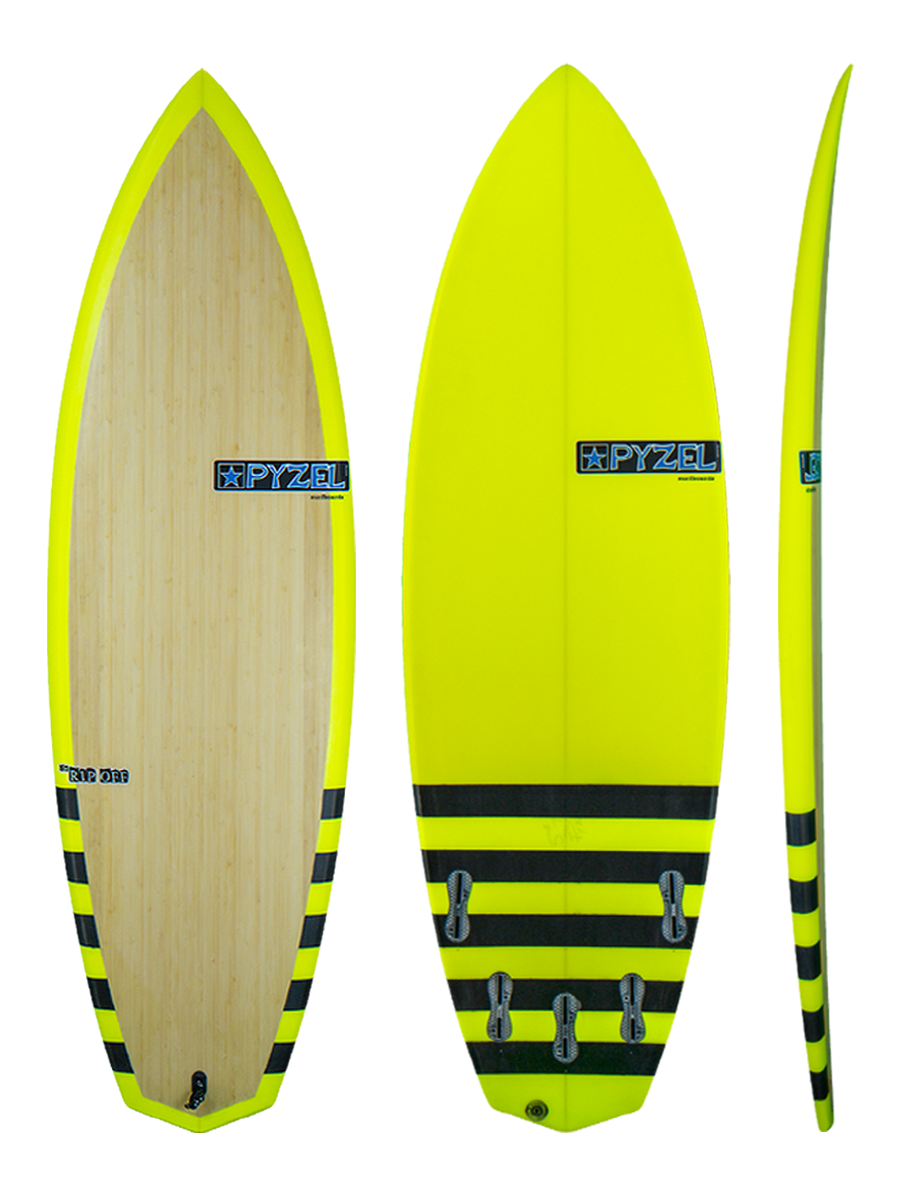 RIP OFF
A super fun small wave board!
Designed with a super deep single concave through the entire bottom, flatter nose rocker and lots of tail lift for quick turning.
The concave flattens out the stringer rocker for speed, and leaves lots of curve in the outline rocker. This makes it fast to get going, but ultra loose and snappy too!
The fuller nose and wider outline add to its speed and keep it flowing in smaller, weaker waves.
It also has extra volume due to a flat deck and fuller rails, so we suggest that you order it about 1/8" under your normal thickness. A high performance board for all kinds of conditions, order the Rip Off about 4-6" shorter, and 3/4" to 1" wider than your everyday shortboard.
TAIL SHAPES:
LEVEL:
Beginner,
Beginner / Intermediate,
Intermediate,
Advanced,
Competition
STANDARD / STOCK MEASURES
SIZE
WIDTH
THICKNESS
5'6"
19 3/16"
2 1/8"
order
5'7"
19 3/8"
2 3/16"
order
5'8"
19 1/2"
2 1/4"
order
5'9"
19 5/8"
2 5/16"
order
5'10"
19 3/4"
2 5/16"
order
5'11"
19 7/8"
2 3/8"
order
6'0"
20"
2 7/16"
order
6'1"
20 1/4"
2 1/2"
order
6'2"
20 1/2"
2 1/2"
order
6'3"
20 3/4"
2 9/16"
order
6'4"
21"
2 5/8"
order
Base prices for white boards up to 6'3'', with 3 FCS or Futures plugs, all extras charged separately