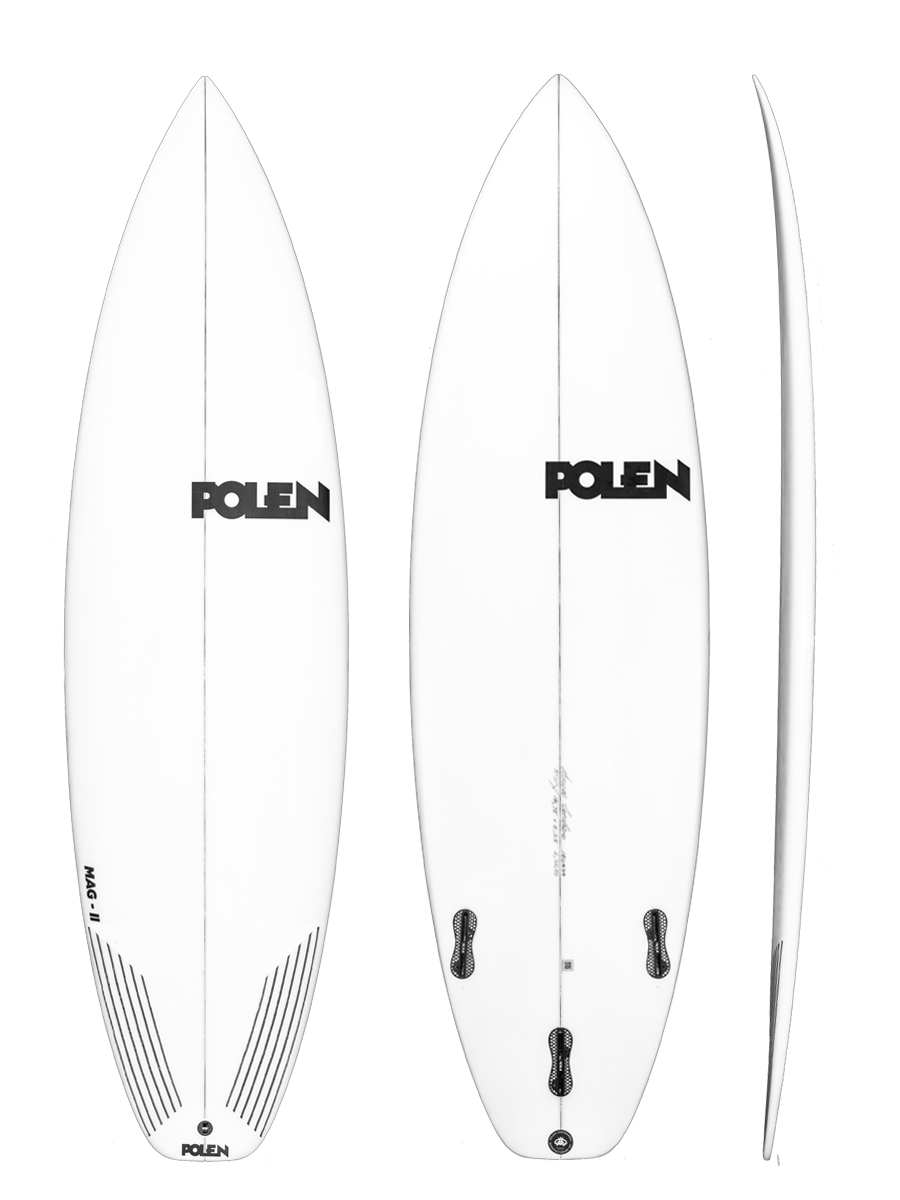 MAG - II
The Mag-II is an evolution of the Margarita model.
Developed for explosive and powerful surfers.
With a low and smooth rocker this board goes fast without compromising maneuverability.
Double concave and medium low rails for easy rail to rail transition and powerfull and tight turns in the pocket.
The back fin was pulled back so you can really put pressure on it and still have the board under your feet.
Fast and accurate, this board can handle some serious power!
TAIL SHAPES:
RAILS: Low Rail
LEVEL:
Intermediate,
Advanced,
Competition
STANDARD / STOCK MEASURES
SIZE
WIDTH
THICKNESS
5'9"
18 3/8"
2 1/4"
order
5'10"
18 1/2"
2 5/16"
order
5'11"
18 3/4"
2 3/8"
buy now
6'0"
18 3/4"
2 1/2"
buy now
6'1"
19"
2 1/2"
order
6'2"
19 1/4"
2 5/8"
order
6'3"
19 3/8"
2 5/8"
order
6'4"
19 1/2"
2 3/4"
order
6'5"
19 3/4"
2 3/4"
order
6'6"
20"
2 7/8"
order
Base prices for white boards up to 6'3'', with 3 FCS or Futures plugs, all extras charged separately