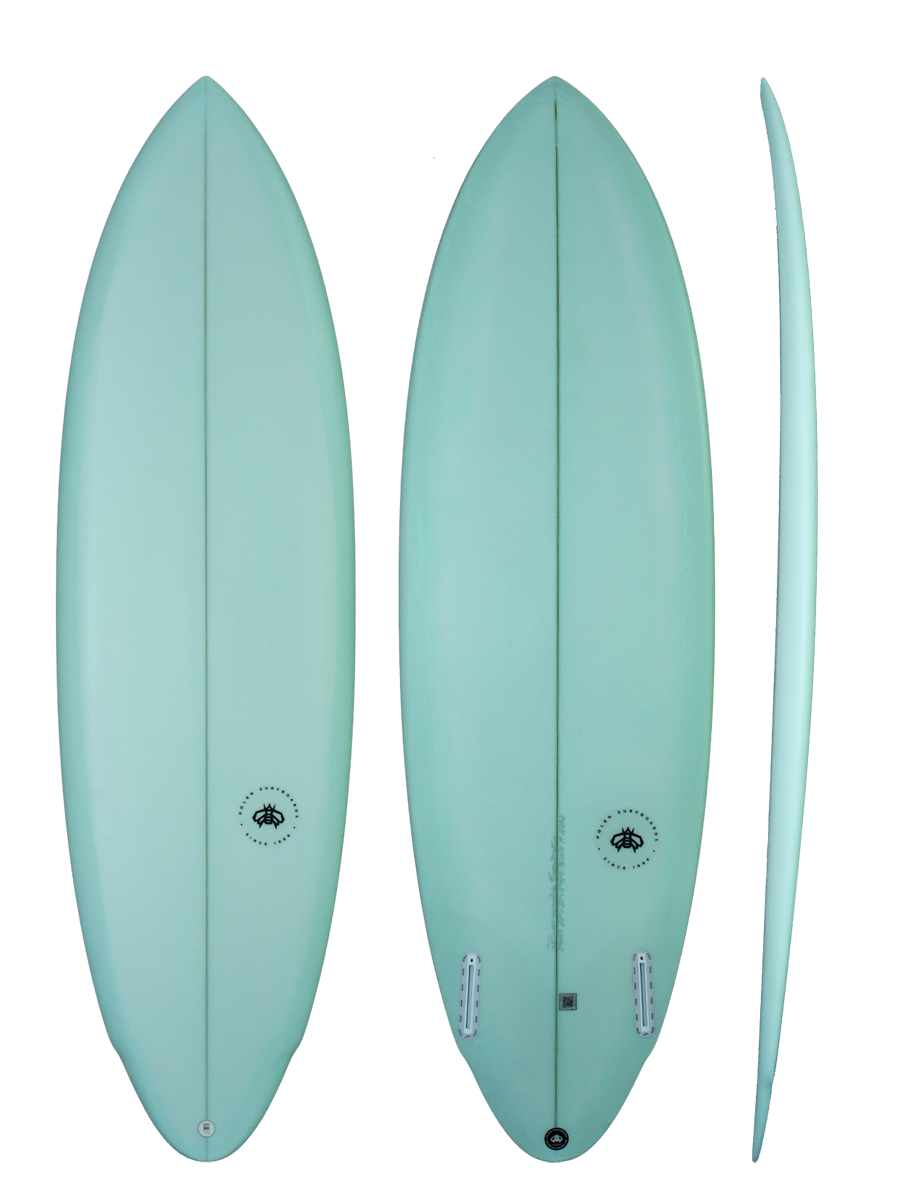 FAST SLICE
The Fast Slice was inspired by the classic single fin boards of the 70's, but with a more progressive approach on the bottom curves.
It has a classic low entry rocker, but a more pro- nounced exit rocker allows for a more modern approach to surfing.
You can also choose it as twin fin.
Flat to single to double concave bottom.
Perfect Wave Size: 0.5m to 3.0m
TAIL SHAPES:
RAILS: Standard Rail
STANDARD / STOCK MEASURES
SIZE
WIDTH
THICKNESS
6'6"
20"
2 3/8"
order
6'7"
20 1/8"
2 1/2"
order
6'8"
20 1/4"
2 1/2"
order
6'9"
20 3/8"
2 1/2"
order
6'10"
20 1/2"
2 5/8"
order
6'11"
20 5/8"
2 5/8"
order
7'0"
20 3/4"
2 5/8"
order
7'1"
20 7/8"
2 3/4"
order
7'2"
21"
2 3/4"
order
7'3"
21 1/8"
2 3/4"
order
7'4"
21 1/4"
2 7/8"
order
7'5"
21 3/8"
2 7/8"
order
7'6"
21 1/2"
2 7/8"
order
7'7"
21 5/8"
3"
order
7'8"
21 3/4"
3"
order
7'9"
21 7/8"
3"
order
7'10"
22"
3 1/8"
order
Base prices for white boards up to 6'3'', with 3 FCS or Futures plugs, all extras charged separately