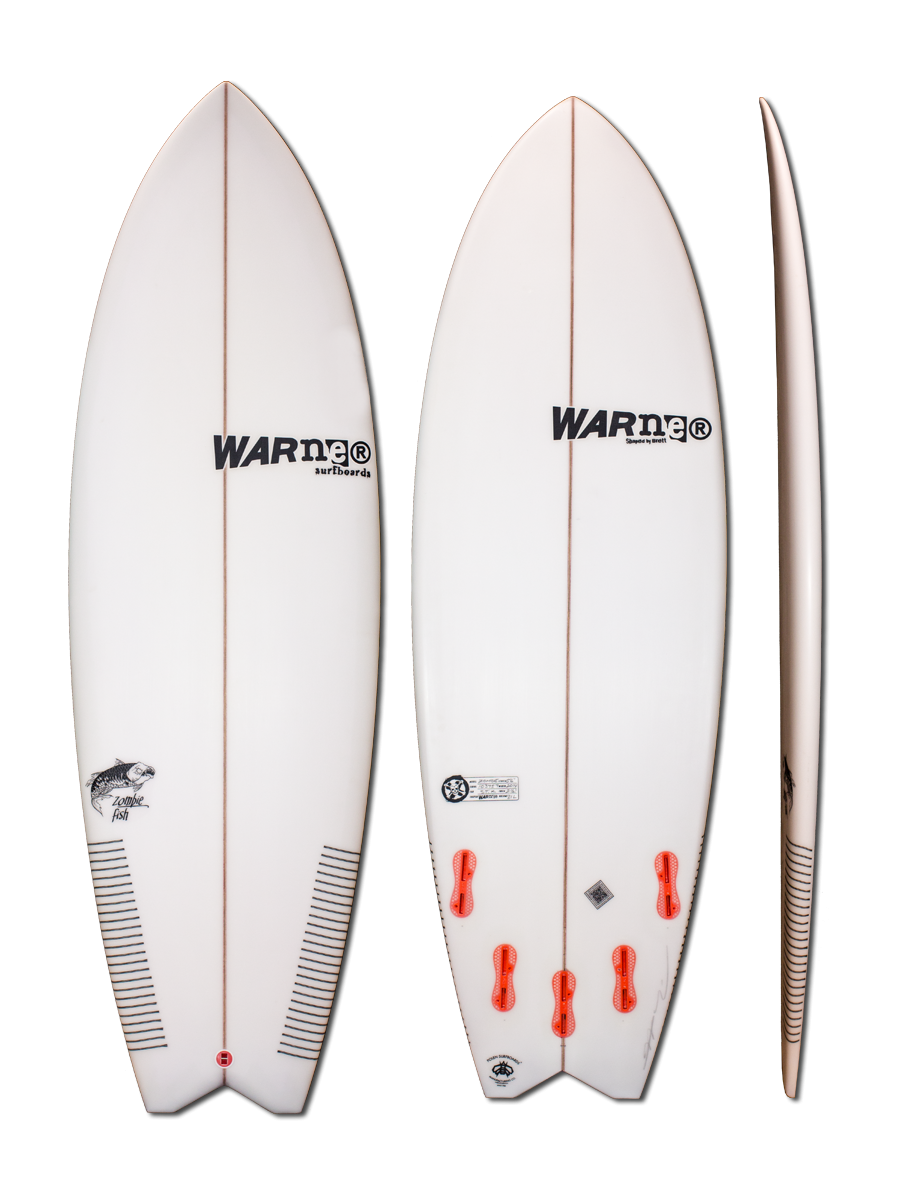 ZOMBIE FISH
The ZOMBIE FISH is our most volume small wave board in our range,perfect for those days when the waves are just rolling in with no power and you need to get in the water.
Low rocker for speed with a single -double concave with full rails to make it easy to surf small waves.
Square tip swallow tail with a 4 fin (quad)only set up or 3 or 5 fin setup FCS - Future fin system.
TAIL SHAPES:
WAVE:
Beach break , Reef, Points, Small / Medium, Small, weak, summer
LEVEL:
Beginner,
Beginner / Intermediate,
Intermediate,
Advanced,
Competition
STANDARD / STOCK MEASURES
SIZE
WIDTH
THICKNESS
5'4"
20"
2 3/8"
order
5'6"
20 1/4"
2 1/2"
order
5'8"
20 1/2"
2 5/8"
order
5'10"
20 3/4"
2 3/4"
order
6'0"
21"
2 7/8"
order
Base prices for white boards up to 6'3'', with 3 FCS or Futures plugs, all extras charged separately