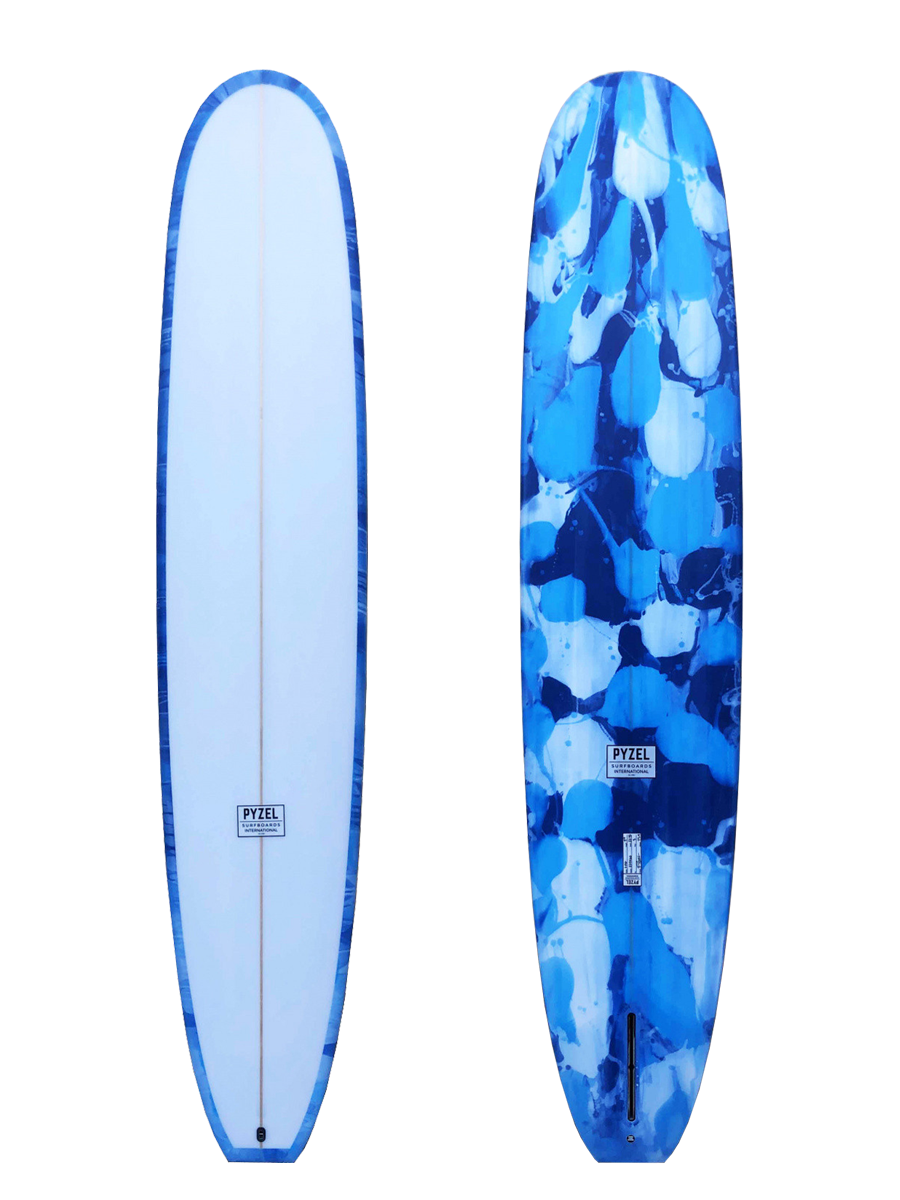 LOG
The Indie Log is named after my daughter India, because she is one of main people that has been riding our longboards over the years.
A modern version of a classic single-fin log, itÂ's made to get maximum glide, both paddling and riding, for easy trimming in the smallest of waves and still has enough maneuverability to ride it when the surf picks up.
Making boards like this gives us the opportunity to let our glassers showcase their artistic skills, so each board has unique, individual resin tint/pigment work inspired by the longboards of the 1960s.
TAIL SHAPES:
Warning
: count(): Parameter must be an array or an object that implements Countable in
/var/www/html/www.polensurfboards.com/views/surfboards/details.phtml
on line
319
not defined
RAILS: Standard Rail
STANDARD / STOCK MEASURES
SIZE
WIDTH
THICKNESS
9'2"
22 1/2"
2 7/8"
order
9'4"
22 5/8"
2 7/8"
order
9'6"
22 3/4"
3"
order
9'8"
23"
3 1/8"
order
Base prices for white boards up to 6'3'', with 3 FCS or Futures plugs, all extras charged separately