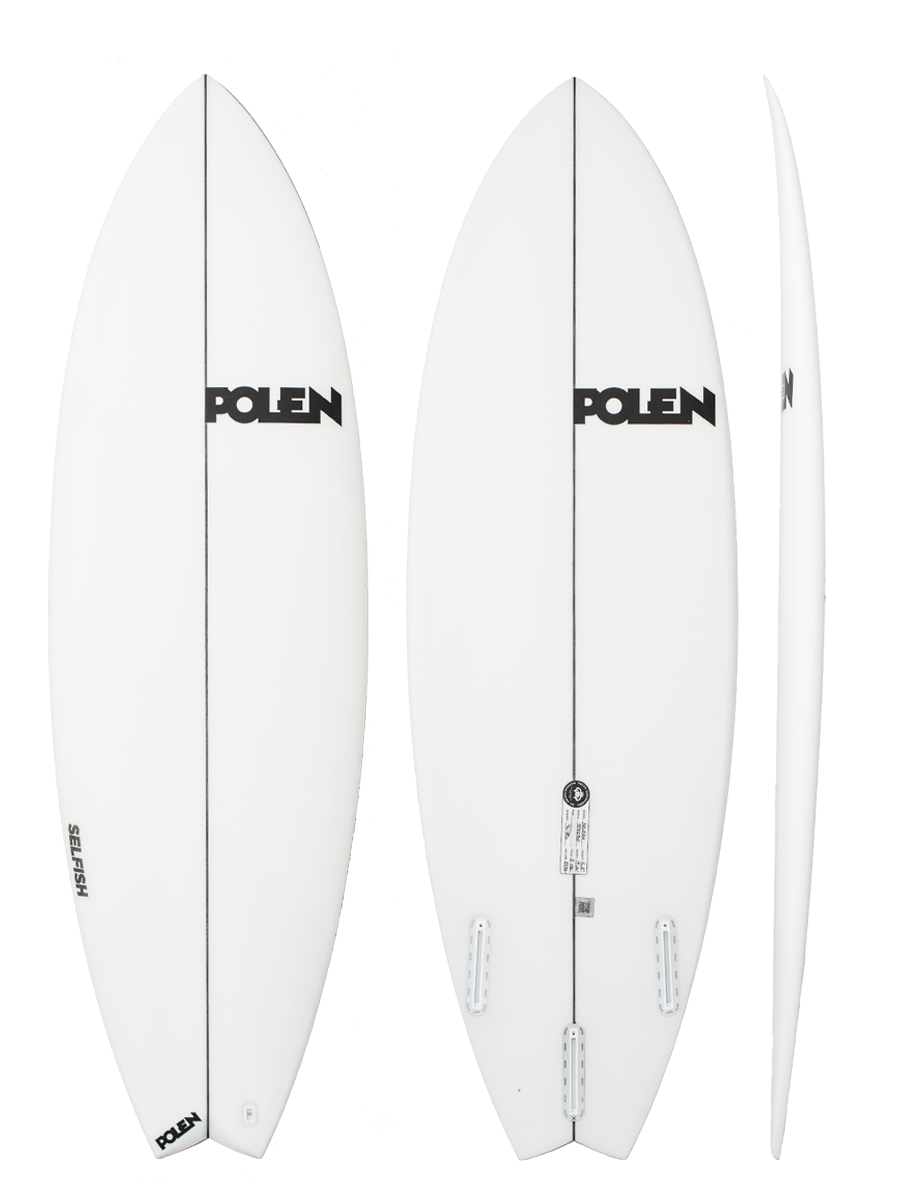 SELFISH
The Selfish Twin Plus One Performance Fish: Redefining your surf experience with a distinctive twist.
Prepare to ride the wave of versatility with the Selfish Twin Plus One. Designed to cater to your craving for both a surplus of waves and a unique riding sensation, this board is a game-changer. Unlike your typical shortboard, the Selfish empowers you with a fresh perspective, allowing you to explore waves with a novel approach.
Experience the ease of paddling and quick wave entry, thanks to its wider nose and generous volume. With the Selfish, you'll find yourself in perfect harmony with the ocean's rhythms, effortlessly gliding across the surface. The single-to-double concave design enhances your control and maneuverability, ensuring that every move is as precise as it is exhilarating.
Embrace a board that encapsulates the spirit of adventure and encourages you to break free from the conventional. Whether you're a seasoned surfer seeking a new challenge or a novice eager to elevate your skills, the Selfish Twin Plus One Performance Fish opens up a world of possibilities. Catch more waves, unleash your potential, and create lasting memories on a surfboard that's as unique as your journey.
STANDARD / STOCK MEASURES
Base prices for white boards up to 6'3'', with 3 FCS or Futures plugs, all extras charged separately